To celebrate the upcoming World Breastfeeding Week on August 1 to August 7, 2019, Kath + Belle extends its reach for every mother and baby who needs extensive care. We are here to encourage and give you tips about breastfeeding. We are also offering a sales promotion for Breastfeeding Week!
4 Tips for Breastfeeding for New Moms
For the first-time moms who don't have enough knowledge and experience in breastfeeding, we at Kath + Belle want you to learn some of the tips for breastfeeding that will help and prevent you from experiencing problems with it.
1. Take care of your skin and breast
Breast, especially at the nipple area, must always be clean as it always comes into contact with the babies during breastfeeding. The skin should be free from any bacteria and germs. Clean and moisturize your breast with water after every breastfeeding to avoid soreness.
2. Be healthy
Always be mindful of your health because health will affect the production of breast milk. Any alteration in the production of breast milk might affect the babies. In taking care of health, be careful of the following:
Get enough sleep
Have a healthy regular diet
Stay hydrated
Don't smoke
Don't drink alcohol
Taking medications
Sometimes mental health affects the progress of breast milk production but it does not affect the quality of the milk.
3. Find a good timing for breastfeeding
Always go for the right timing. Know when the baby needs to breastfeed and when he/she will be satisfied with it. Check the condition of the baby before breastfeeding. Make sure that he/she is ready for breastfeeding.
4. Comfortable and painless breastfeeding
Coordinate with the baby to have a comfortable position during breastfeeding. Having a good position during breastfeeding prevents pain and discomfort that you or your baby might feel after.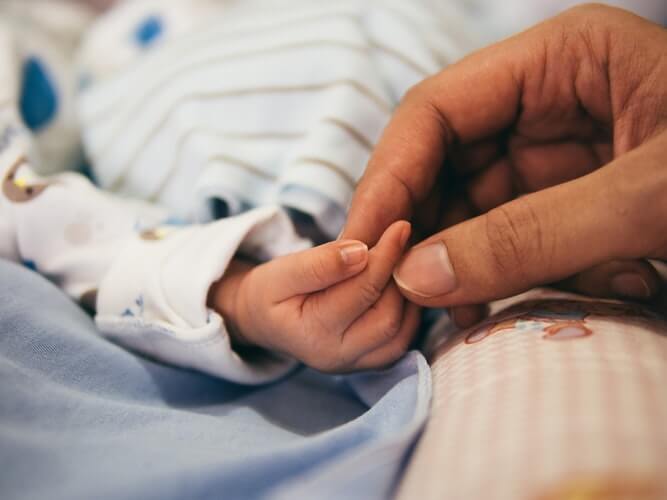 Kath + Belle Products for your baby
Kath + Belle is now on sale! Check out our promo on the selected items.
Kath + Belle Wonder Cream
Kath + Belle Wonder Cream treats and soothes almost all skin problems such as itchiness, irritation, rashes, wounds, burns, and eczema. It hydrates and gives relief and comfort to the skin. It is safe and natural-based so you don't have to worry about allergies that some other brands would do.
Kath + Belle Hand Sanitizing Mist
Kath + Belle Germs Free Hand Sanitizing Mist is a hand sanitizer suitable for both parents and babies. It is 100% natural-based product that is why it is safe for babies. Its fruit scent will give you a pleasing feeling. It is anti-bacterial and alcohol-free and won't leave the skin dry.
Kath + Belle Diaper Time Sanitizer Spray
Kath + Belle Diaper Time Sanitizer Spray is used for cleaning the baby bottom. It prevents irritation in the diaper area. It is quick and easy to use and it fits any bag so you can bring it with you anytime and anywhere. This sanitizer spray is a must-have for every parent who only wants the best care for their babies.
Kath + Belle Germs Free Hand Wash
Kath + Belle Germs Free Hand Wash mildly removes dirt on the baby's hands. It is recommended for newborn babies and sensitive skin. It will make the skin soft and smooth with every wash.
Get these four items for only **RM 100 before the promo runs out and have a happy World Breastfeeding Week with Kath + Belle products.
Kath + Belle, unlike with the other brands, ensure our products will give you and your baby a comfortable feeling. If you're still using the same brand that does not really show satisfying results, switch now to Kath + Belle. With Kath + Belle products, you will be safe and satisfied because our products are made with 100% natural ingredients. Visit and shop with Kath + Belle today!